With the Dr650 having one of the biggest dual-sport followings worldwide the need to build a better DR was easy. To further add to the fun, Engine builders offer 750+cc kits and the ability to rev at 9,000 RPM it's only missing a dialed-in chassis. We got to work by adding a completely new upgraded WP fork and shock combo then lightening the enduro and finishing off with cosmetics. Here's a video and pics for now yet Drop a comment below for updates on this dr650 build blog post!
Dr650 Mods list – All From OEMdirtbikeparts
Keihin 42mm Carb – 15% Hp increase
Wide Japanese pegs – 50mm width
11mm Rear brake Master – More progressive
Easy Pull OEM Clutch lever
Brighter & lighter turn signals
LED 5000 lumen Head Light
Carbon Slip-on Pipe
Brembo 28mm Caliper
13mm Front master- More Precise
50 larger and 20 % longer WP shock- Night & day difference!
48mm Wp forks
17 supermoto & 21-inch dirt wheel options.
Stock Vs Build Dr650-
The Reliability of the DR650 is why we did this extense of work. Now with more power than the drz400 and longer maintenance intervals, the Suzi can tackle adventure type riding this bike was built for. Now, this exact bike was used as a surfboard transport around the small California town of San Clemente. So Adding ADV parts wasn't the requirement but would have been the next step.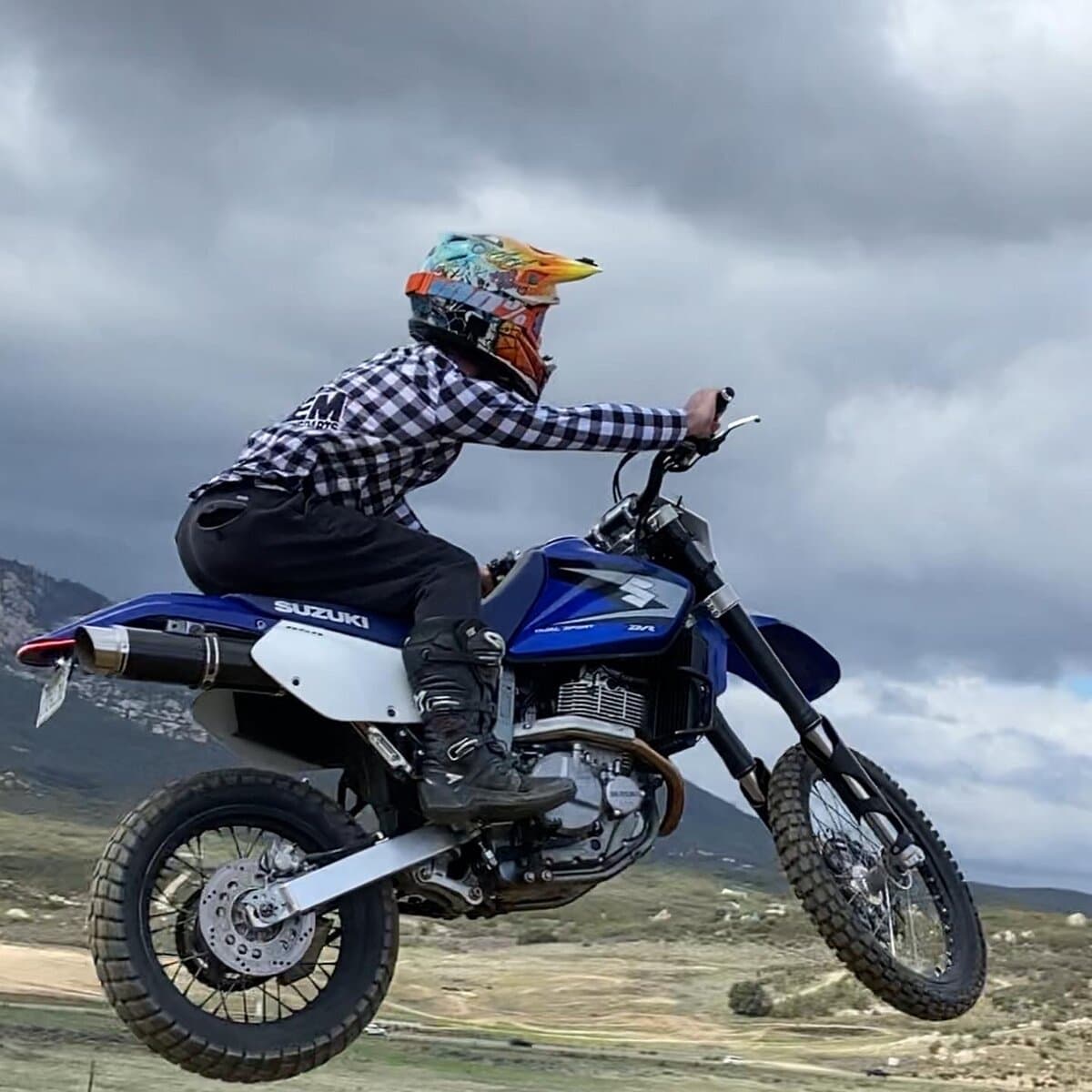 Lightening the Dr650-
We lost over 20lbs with just these needed mods getting it close to the Crf450l and Drz400. Now with just a 5lbs Lighter Lipo Battery and Plastic tank this bike could be under 300 lbs where a crf450rl is 290 so with half the price you do the math! Also, this Dr650 can outrun a crf450l in stock form with also higher reliability.
Dr650 Review-
Wheelies are hard on timing chains and engine oil levels this was mainly what this bike was used for. We thought we needed to replace the chain before selling the bike to a friend yet all we did is reset the tensioner, these bikes are dialed for abuse and the true rider who uses their bike to its full potential or plans on using it for reliable transportation. Also some bikes can leak oil out from long wheelies this wasn't the case the rear tire is kept clean from mile + long wheelies. OEMdirtbikeparts approved!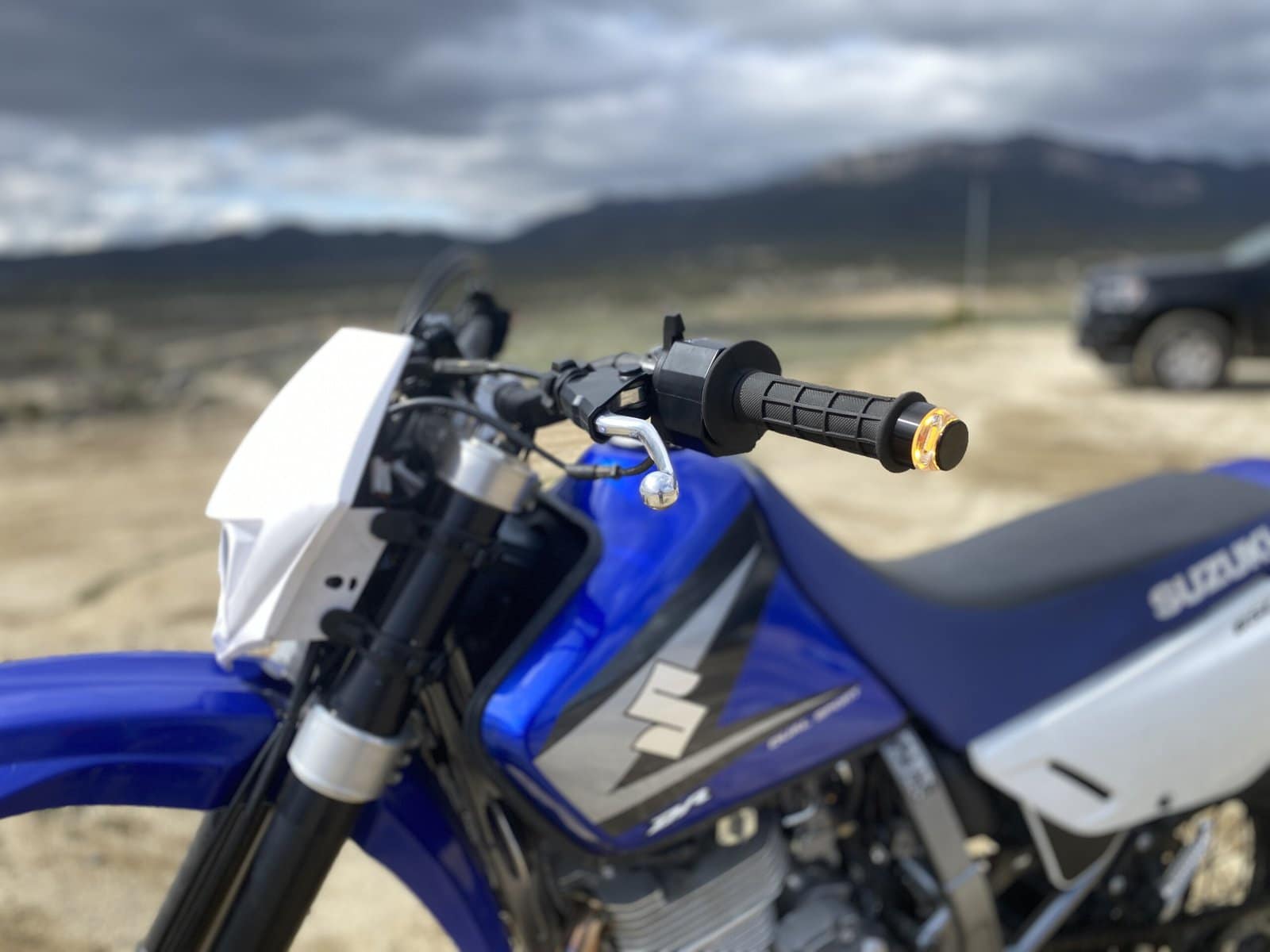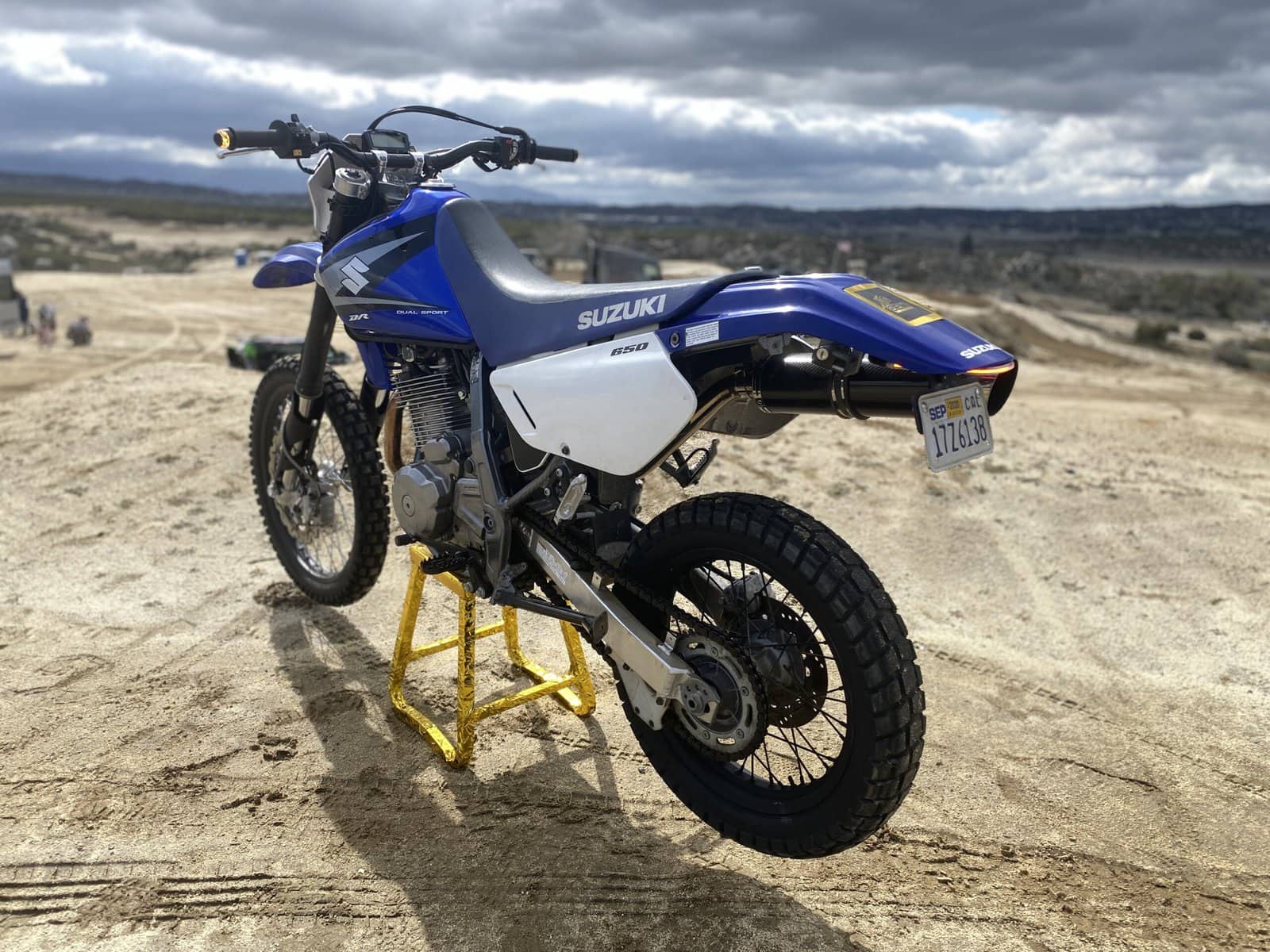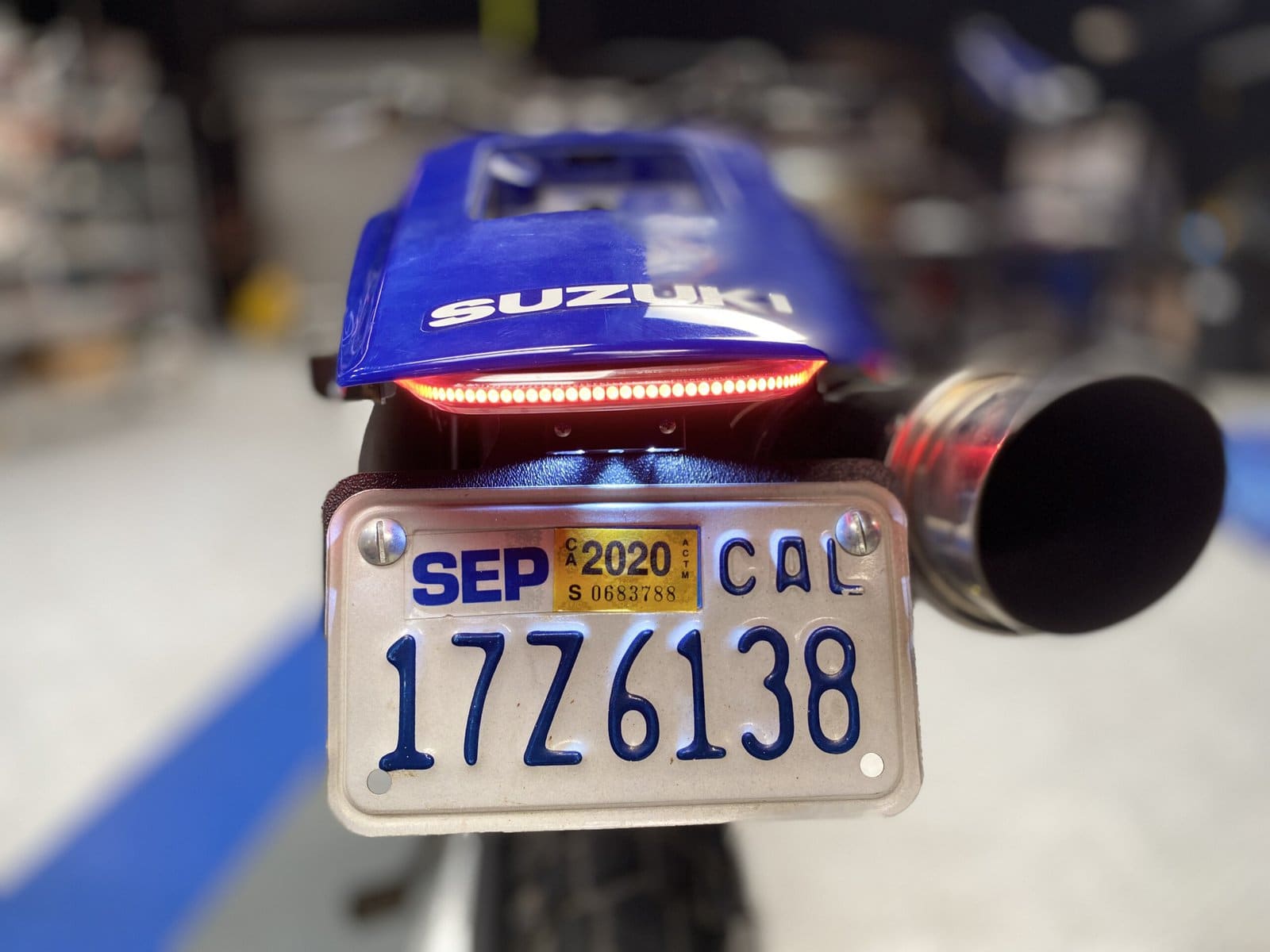 After running the light on the husky fe501 build, that's the one we would run since we were spoiled with over 10,000 lumens of night vision.