Some use drugs to get high and well our energy type uses sports and creation to feel alive. We've worked with some of the best riders and teams in the world to assemble a product that continues to stay at the top of the podium. here's a quick read on the stats and features of enjoying the use of our titanium dirt bike bolts.
PVD Dirt bike bolt Coatings –
Titanium is 50 % stronger when compared to steel and no comparison to aluminum bolts and nuts. With that strength comes a price concerning the wear of a small chip or groove in titanium can lead to breakage. With the addition of PVD (similar to the use of DLC fork & engine coatings helps with prolonged wear characteristics) adhesion to the titanium components allows for the superfluous need to replace bolts regularly as a none coated titanium bolts require.
Chassis Flex Characteristics –
Steel gives the motorcycle more flex which can be desirable for some riders yet the stiffer the chassis the more precise one can ride. Titanium bolts allow for the fine-tuning of Dirt bikes handling by adding titanium hardware in specific chassis points which will further adjust how the bike feels and reacts to terrain multiplied by the G force and speed the rider pushes the machine.
Strongest Dirt Bike Bolts & Mounting Hardware – 
The majority of bolts and nuts are lost due to not torquing to the true tolerances needed after hard rides. Furthermore with the addition of 50% stiffness in titanium parts like sprocket bolts and chain adjusters (commonly broken components) can be torqued further than standard for extreme use and fewer intervals of maintenance.
A KTM 450 with KYB forks, works calipers, wheels, Ti bolt kit, and other works products we sell. Video Below of this build!
List of Dirt Bike Bolts Available –
Brembo Brake kits
Engine Case bolts
Full Body Kits
Suspension Stiffening Bolts
Chain Adjusters
Sprocket bolts
Footpeg Pins
Axle Nuts
Triple Clamp pinch bolts
Bar mounting bolts
Brake banjo bolts
Subframe
Engine mounts
Chassis bolts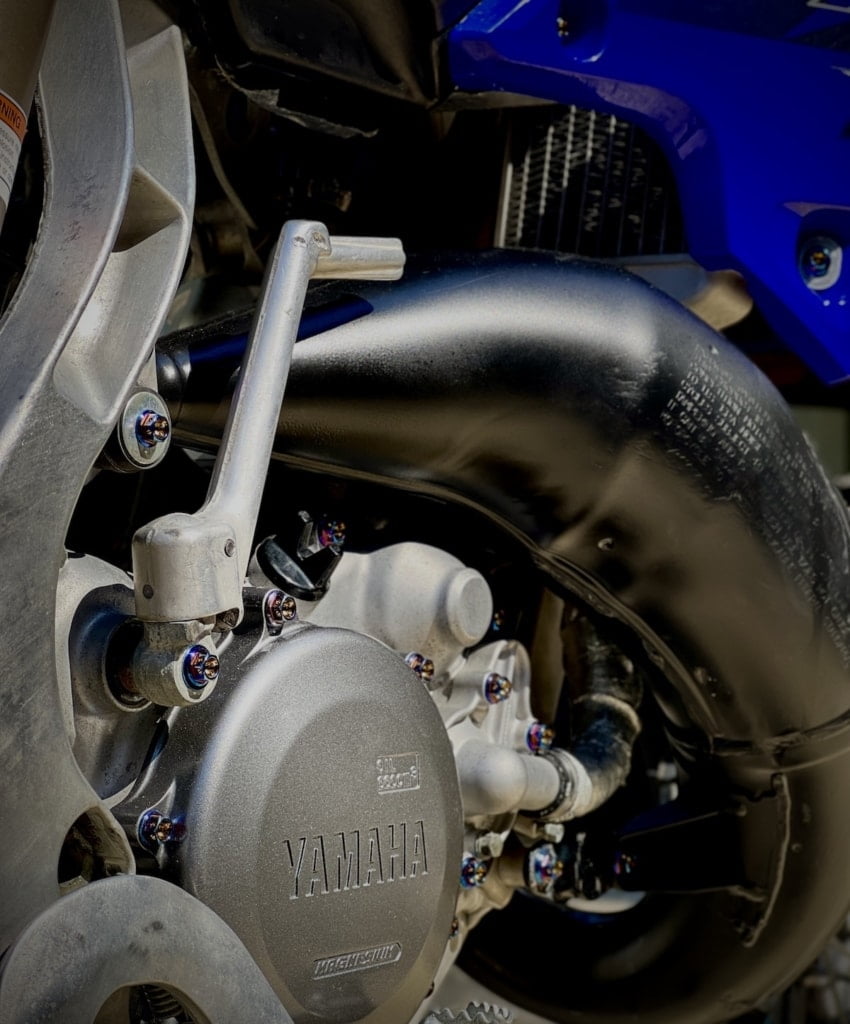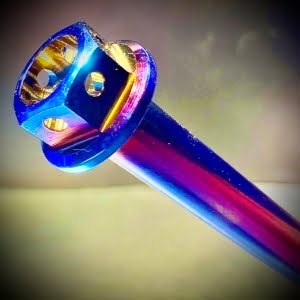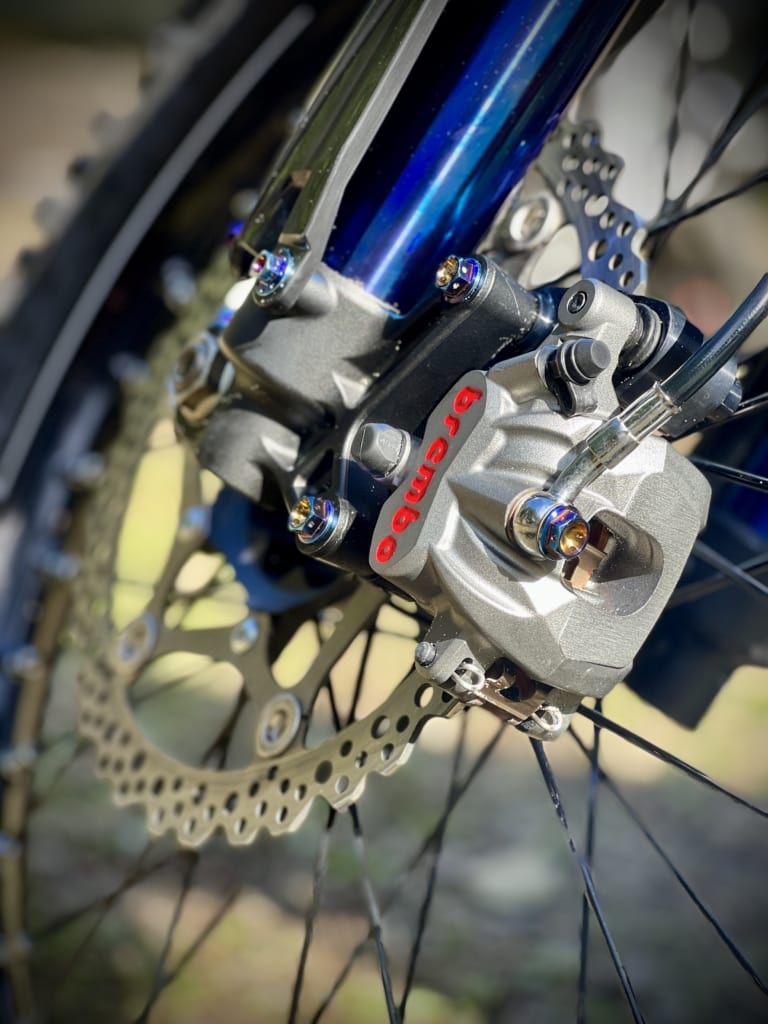 More coming soon write a comment to keep updated!